ANVS signs agreement with Canada
On the 7th of December 2022, the ANVS has signed a Memorandum of Understanding with the Canadian Nuclear Safety Commission (CNSC) in Ottawa, Canada. The CNSC is the Canadian nuclear regulator, like the ANVS in the Netherlands. This agreement focuses on cooperation and the exchange of information on nuclear regulatory matters between the signatory parties. Deputy Chair of the Board of the ANVS Marco Brugmans, and President Rumina Velshi representing CNSC, signed the agreement.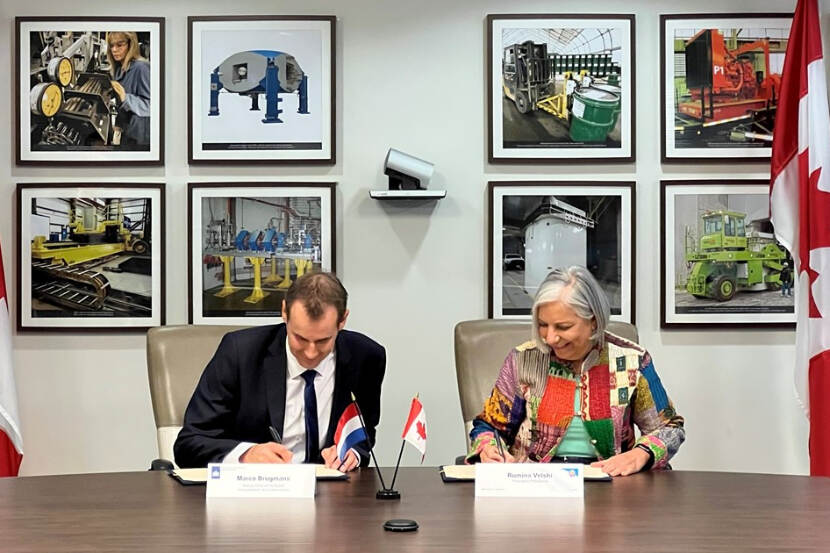 A working visit to Canada
This signing ceremony for the Memorandum of Understanding (MoU) was part of a working visit during which several ANVS colleagues visited Canada to speak with their counterparts at the CNSC. The reason for this visit was to discuss how future cooperation with our Canadian counterpart can take shape. The working visit can mostly be regarded as an opportunity to learn from the Canadians how they deal with technical evaluations and licensing of new and innovative reactor designs. Taking this into account, the MoU and this accompanying visit form a strong basis for a more intensified cooperation with our Canadian counterpart.
Learning from each other
In the aforementioned MoU it is agreed how the CNSC and the ANVS will work together and share knowledge in the upcoming years. The ultimate aim of the agreement is to learn as much as possible from each other. For example, when it comes to licensing, the technical evaluations and supervision on the development of new technologies. For the ANVS, this is very valuable information. This helps us prepare for future challenges, like the implementation of the coalition agreement created by the Dutch government.